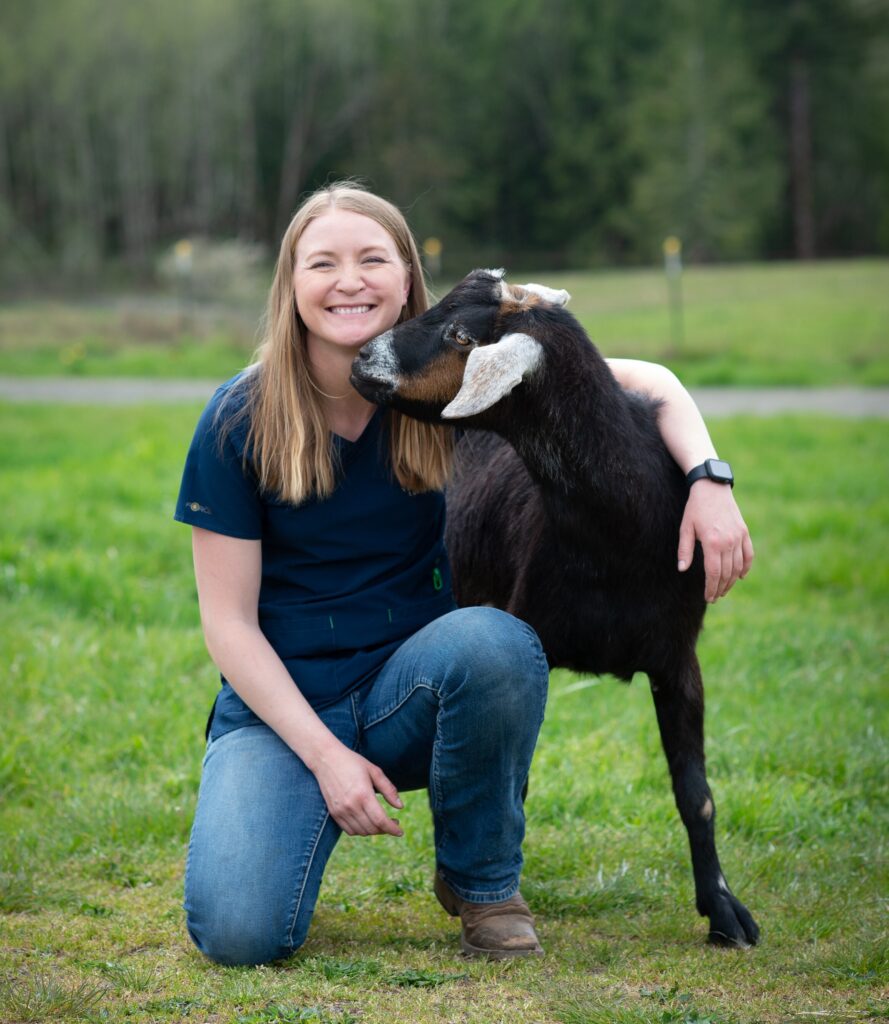 Dr. Jasmin Feist is a Mason County native. She grew up being an active member of the 4-H program and competing in barrel racing all over the Pacific Northwest.
Dr. Feist graduated from Washington State University College of Veterinary Medicine in 2013. She was the youngest member of her class and graduated with honors. After graduation, she worked as part of a mobile veterinary practice serving the Kitsap Peninsula with a strong interest in equine and small ruminant medicine.
Dr. Feist enjoys spending her free time at her farm in Grapeview with her man, Josh Byerly. Together they raise Angus cattle, Horned Dorset sheep, and Kinder goats. She enjoys riding and competing in barrel racing with her two bay geldings, Leo and Levi.
Dr. Feist is a member of American Association of Equine Practitioners, American Association of Small Ruminant Practitioners, and American Veterinary Medical Association. She has a strong interest in equine dentistry, sports medicine, and preventative care. She is passionate about herd health and increasing efficiency for livestock producers.